Egypt Luxury Tours, Luxury Egypt packages & Luxury Egypt vacations
Egypt Luxury Tours, Luxury Egypt packages & Luxury Egypt vacations
Egypt Luxury tours are for travellers who want only the best. Our team of tour operators will make sure that your Egypt Luxury tour is being carried on the way you desire , and as luxurious as you wish. Simply let us indulge you in your Egypt luxury tour.Let your imagination go as far as you wish, because simply we have no limitation and we will never fail to provide you with your Egypt luxury tour. Ramses tours will manage to make it happen, enjoy a luxury nile cruise vacation, or a hot air balloon to explore Luxor from the sky, or scuba dive in sharm el sheikh and enjoy a luxurious hotel stay
Every member of Ramses tours crew will always make sure that you are enjoying your time in the ultimate possible way. Indulge yourself , enjoy being treated as VIP person, enjoy in depth our cultural touring with the most professional Egyptologists, stay in the top rooms in Egypt luxury hotels.
12 Days Luxury Dahabiya Cruise package, Enjoy luxury Dahabiya and explore Egypt through the Nile, our tour offer you a luxurious holiday to Egypt with a 5 star luxuries Dahabiya, Sonesta Dahabiya Nile Cruise.
Egypt luxury tours , Egypt luxury holidays & Egypt Luxury Nile cruise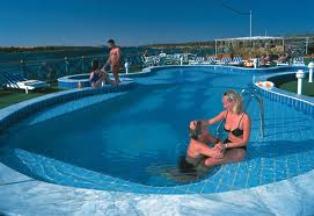 Those who wish to have their luxury tours in Egypt, will find that Egypt has an amazing combination of history, ancient Egypt in a luxury accommodation, luxurious vehicles . Only the best will be provided for your luxury tours in Egypt . There are several Egypt Luxury tours options available for your choice, you can feel free to customize any of these luxury tours options. Ramses Tours strongly believes in providing our Egypt Luxury tours exactly the way you dreamt. All our Egypt Luxury tours are private & fully customizable.
With Ramses Tours Egypt Luxury tours, you will get to enjoys 5-star accommodations, comfortable and outstanding travel arrangements, private guided tours of some exclusive sites with excellent Egyptologists , and unique chance to enjoy gourmet dining. It is a luxury tour that you will never forget.
All our Egypt Luxury tours include full-service starting from the minute you arrive to Egypt until the time of departure in a fantastic way to enjoy the unique land, Egypt.
Egypt Luxury Tours , Egypt luxury tours and packages, Egypt & Jordan luxury tours
Egypt Luxury Tours offers a range of luxury packages across Egypt. Ramses Travel can arrange travel from all ports, hotels and airports in Egypt .
Explore Egypt as you like – it is your holiday after all.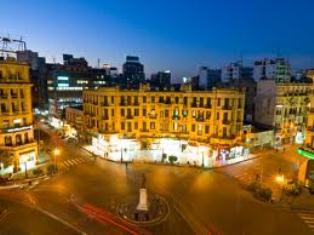 Egypt Luxury Tours why?
Egypt Luxury Tours Advantages
-Flexibility and being able to customize the itinerary to meet all your needs for your Egypt Luxury tour
-A high quality service guaranteed.
-Minimize travel times with convenient charter flights within Egypt
-Unwind at Egypt luxury accommodations at the Mena House Oberoi in Giza, featuring impressive views of the pyramids
-Wind your way around Aswan islands in a felucca (sailboat), taking time to appreciate the relaxed pace of the Nile and the scenery on its banks
-Learn about Egypt's ancient past during an informal talk by our Egyptologist aboard '5star deluxe cruises'
Egypt Luxury Tours Packages
Egypt luxury Nile cruise 10 days